Click on the name of any client to view our work with them.


TOBEY PUBLISHING
Consumer book and magazine publisher with a wide variety of content.


MUSTARDSEED & MOONSHINE
Coordinating a B2B website with a new catalog designed for dual purposes.


BRODART BOOKS
Adding life to an aging international book distributor.


SALEM PRESS
Sales and marketing enjoyed a complete re-design at a venerable reference publisher.


MULLICA HILL GROUP
Industrial-strength refrigeration.


EVANGELINE
An elegant, small French restaurant in Portland, Maine.


ZMAGS
Electronic marketing for an electronic marketer.


ENCOREAGAIN
Helping to rid the universe of death through improved reincarnation.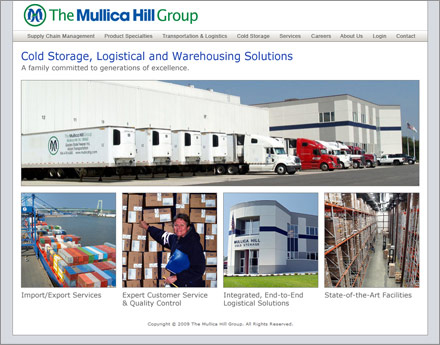 A family-owned business devoted to cold storage and refrigerated transportation that is at once a Sorbello family tradition and a cutting-edge, technological wonder.