TOBEY PUBLISHING
Consumer book and magazine publisher with a wide variety of content.


MUSTARDSEED & MOONSHINE
Coordinating a B2B website with a new catalog designed for dual purposes.


BRODART BOOKS
Adding life to an aging international book distributor.


SALEM PRESS
Sales and marketing enjoyed a complete re-design at a venerable reference publisher.


MULLICA HILL GROUP
Industrial-strength refrigeration.


EVANGELINE
An elegant, small French restaurant in Portland, Maine.


ZMAGS
Electronic marketing for an electronic marketer.


ENCOREAGAIN
Helping to rid the universe of death through improved reincarnation.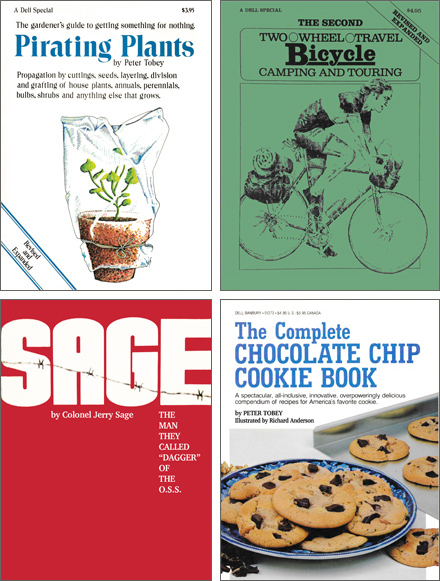 Tobey Publishing began in Peter's basement and grew to include trade and mass market paperbacks as well as two nationally-distributed magazines. Peter wrote all of the early works (several books and most of the articles in the first few issues of the magazine) and continued to contribute as time went by and the company grew.



For a look at some of the magazine work the company produced, click the cover below:





For a few writing samples click the image below: