Click on the name of any client to view our work with them.


TOBEY PUBLISHING
Consumer book and magazine publisher with a wide variety of content.


MUSTARDSEED & MOONSHINE
Coordinating a B2B website with a new catalog designed for dual purposes.


BRODART BOOKS
Adding life to an aging international book distributor.


SALEM PRESS
Sales and marketing enjoyed a complete re-design at a venerable reference publisher.


MULLICA HILL GROUP
Industrial-strength refrigeration.


EVANGELINE
An elegant, small French restaurant in Portland, Maine.


ZMAGS
Electronic marketing for an electronic marketer.


ENCOREAGAIN
Helping to rid the universe of death through improved reincarnation.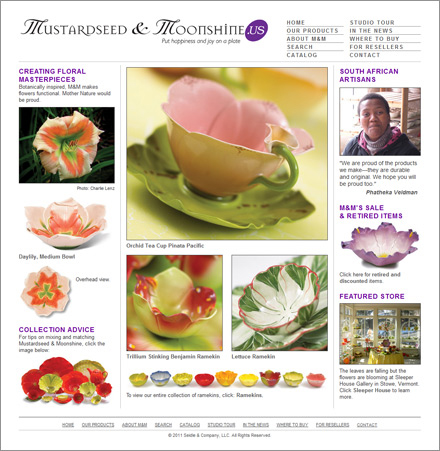 This company imports handmade ceramics from South Africa. The vivid assortment of bowls, plates, cups, etc. are horticulturally accurate reproductions of a wide range of plants.



Our challenge was to create a website, printed catalog and outbound emails to promote their tabletop art.





THE CATALOG


You can also take a look at a few Mustardseed & Moonshine click catalog pages.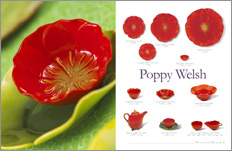 THE WEBSITE